SOPHISTICATED STORAGE FACILITY
Al Wadi General Trading is equipped with spacious state-of-the art storage facility that has a capacity of 500,000 IG and 3 well-stocked diesel filling stations. Furthermore fuel deliveries to any location within UAE are facilitated by our extensive fleet of 20 tanker trucks that are equipped with a sealed flow meter. Tanker storage capacities range from 1500 IG to 15000 IG.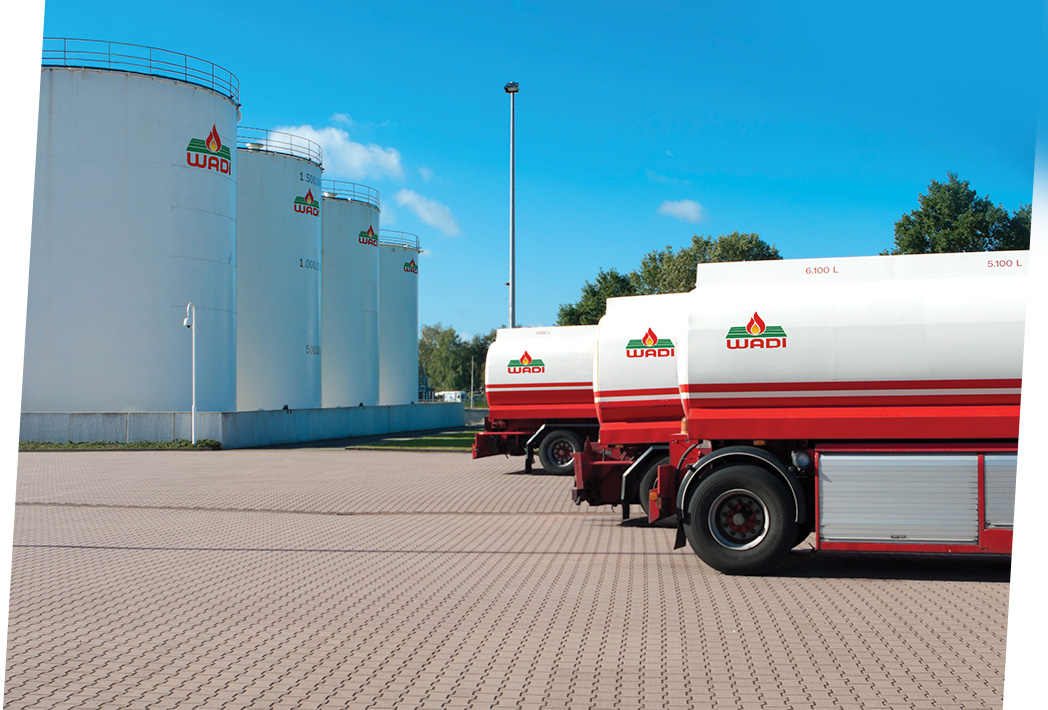 ---
---
Suppling diesel, petrol,
lubricant products to bulk fuelend users;
Vision
We aim to be the region's leading distributor of diesel, petrol, lubricants and bunkering services. And to be known for our consistent supply of quality products and high standards which is a pre-requisite by renowned industrial sectors in UAE.
Mission
We are committed to providing stable supply of high quality fuel to end users without any undue delays. We will effectively serve our customers by maintaining transparency in all our business dealings. Moreover strive to uphold our environmental policy by engaging in sustainable practices to reduce our ecological footprint.
---